1887-1909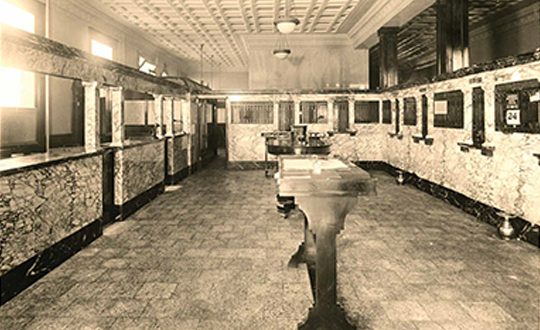 1887
Amarillo starts out strong.
How does a town go from a low spot in the road to one of the world's most active cattle-shipping points in just a few years? Hard work. Ingenuity. And darn good luck.
A few hardy families and entrepreneurs put down roots in Amarillo, just as railroads and cattle drives were bolting across the plains. In a couple of years, Amarillo became one of the world's busiest cattle-shipping points. The population tripled by the turn of the century. Amarillo National Bank wasn't here yet, but the foundation for how we do business was already laid.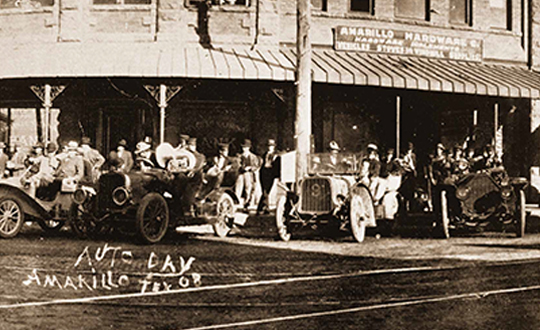 1892
Amarillo National Bank founded at 4th Avenue and Polk Street.
Also that year, the Pledge of Allegiance was first introduced to American children. It was a good year for commitments and loyalty.
1893
Amarillo population listed as "between 500–600 humans and 50,000 head of cattle."
ANB helps area ranchers grow and manage their businesses, leading to more than a century of banking service to customers in ranching and agribusiness.
1909
Benjamin Taliaferro(B.T.) Ware purchases Amarillo National Bank.
We've been family-owned ever since. And for generation after generation of Amarilloans, ANB is more than a bank — it's a family tradition.
1910-1946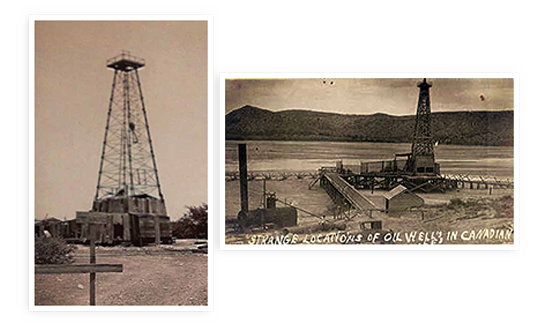 1918-1921
Natural gas and oil discovered in the Panhandle.
Amarillo National Bank helps new oilmen capitalize on their opportunities and develops investments of its own. Today, ANB is one of the largest owners of tri-state minerals, with production in more than 15 states.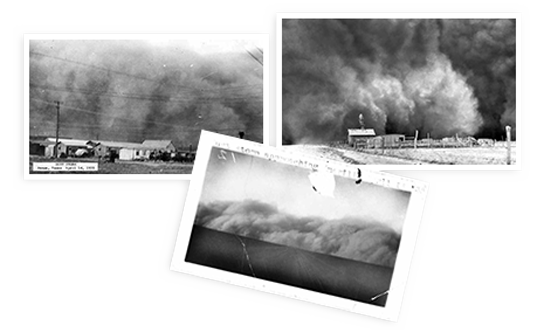 1930s
The Dust Bowl hits the Panhandle Plains.
Amarillo National Bank stands by the farmers and cattlemen in our community as dust storms rage for a total of 908 hours in 1935.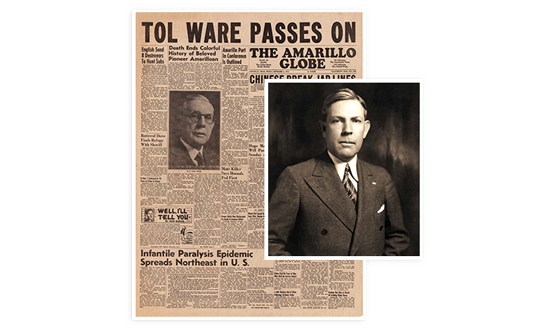 1937
Charles Ware named President of the bank upon the death of his father, B.T.
At his side are brothers Richard and Arthur, as ANB moves into its second generation.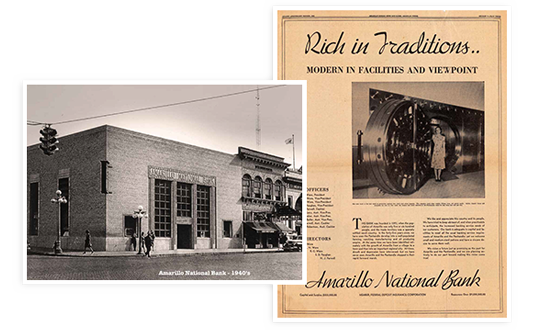 1946
"(Get your kicks on) Route 66" is composed by Bobby Troup
This classic song pays homage to the famous American highway and turns Amarillo into a popular tourist stop. ANB helps keep the beat by supporting small businesses and the families of servicemen moving to the area.
1947-1978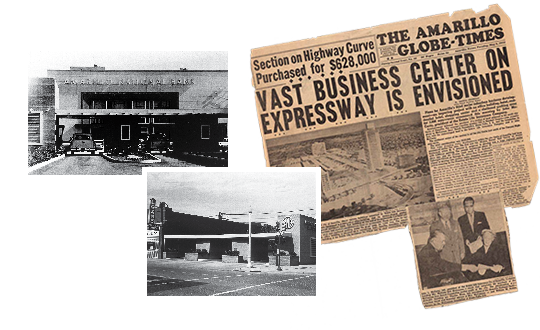 1950
Third-generation banker Tol Ware spearheads efforts to open the first drive-up banking facility in Texas at ANB.
Today, we have more ATMs and branches than any other bank in town — because sometimes life doesn't stop for banking.
1950-60
Amarillo's population expands roughly 85 percent.
ANB's commitment to our community holds steady at 110 percent.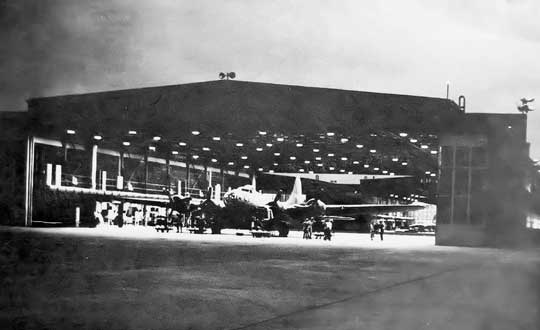 1964
Amarillo Air Force Base closing is announced, which has a severe economic impact on the entire community.
Retail and real estate are particularly affected, and the whole town is disheartened. ANB works together with local businesses and families to help Amarillo survive the loss and heal.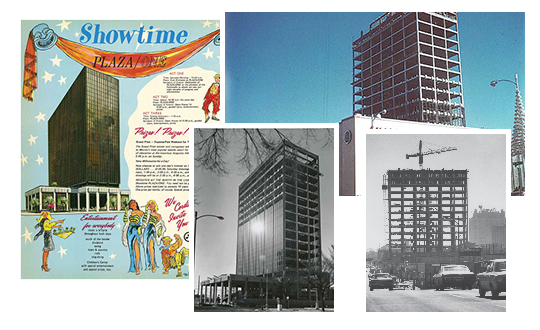 1971
ANB moves to our beautiful new home at Plaza One, which continues to be our headquarters today.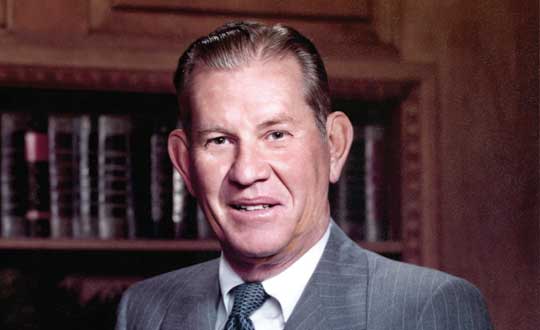 1973
Tol Ware takes over as President, and works quietly behind the scenes to help support major projects all over town.
Just like his grandfather, Tol knows that if you love something, you do all you can to help it grow.
1978
Amarillo National Bank opens the first Automatic Teller Machine (ATM) in Texas.
Today, we have more ATM locations than any other bank in town.
1979-2000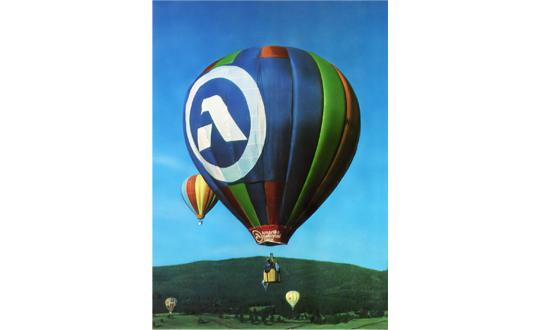 1979
"The Amarillo" hot air balloon launches for the first time.
People all over the Panhandle enjoy seeing the balloon in our wide-open skies, and even taking a free ride at special events. (PLEASE NOTE: this is the only time you'll find lots of hot air associated with ANB.)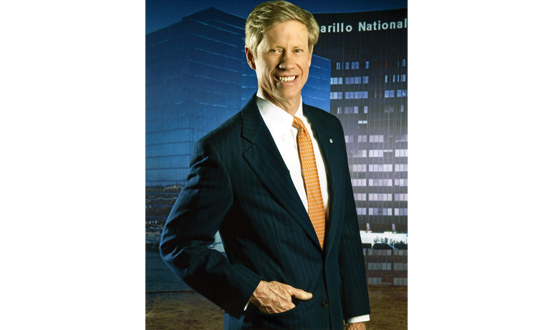 1982
Richard Ware takes over as President of Amarillo National Bank.
His first banking experience is actually a lunch-money bank operated for fellow 5th graders at Wolflin Elementary (until the principal made him shut down). Twenty-five years of leadership later, he still likes to have fun on the job.
Mid-1980s
The banking crisis closes financial institutions all over the country. ANB continues to stand proud.
When other banks worry about their shareholders, ANB focuses on our customers — and together we can weather any storm.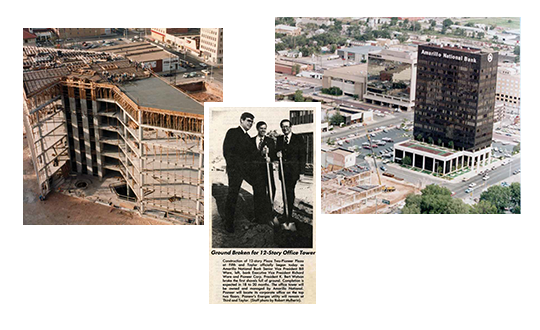 1984
ANB opens Plaza Two complex, including a health club to help our employees stay as healthy as our bank.
1986
ANB purchases Borger's Bank.
We're proud to serve people and businesses in Borger and Hutchinson County, through the same familiar bankers they've always known. This purchase creates the first branch bank in Texas.
1992
Amarillo National Bank celebrates 100 years of serving our community.
(Some folks are still celebrating.)
1997
ANB becomes the first Amarillo-based bank to offer online banking, right here at anb.com.
(Something about the idea really clicked with us.)
2000
Amarillo National Bank Center opens for rodeos, livestock shows and other civic or charitable events at the Tri-State Fairgrounds.
Because who doesn't like a good steer-roping, motorcycle rally or dog show? Nobody we know!
2001-2012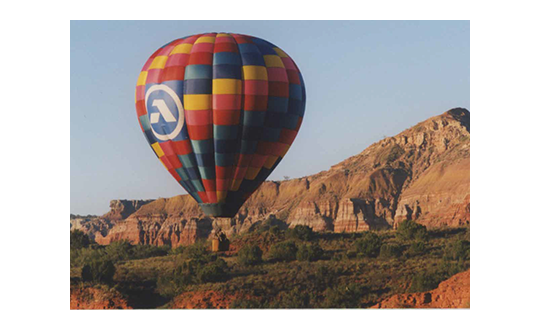 2007
Amarillo National Bank celebrates our 115-year anniversary.
We've now been around longer than any other bank in the area, proudly serving generations of our friends and neighbors.
2007
Our all-new Amarillo National Bank hot air balloon once again takes the skies.
With a brand-new basket and exciting new design, everybody's favorite balloon is better than ever.
2008
Pat and William Ware elected to director positions on Amarillo National Bank's board.
They mark the fifth generation of Wares to serve as officers and directors of the largest family-owned bank in the nation.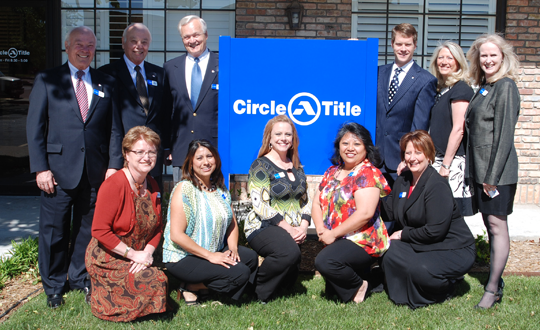 2010
Circle A Title Opens
Late 2000s
The "Great Recession" hits the U.S., a financial crisis considered to be the nation's worse since the Great Depression. ANB doesn't flinch.
Amid a stock market downturn, high unemployment, and rampant foreclosure, banks stop making loans. Many financial institutions fail, merge, or accept government bailouts. But with no need to answer to Wall Street, ANB maintains its customer focus and continues making commercial and personal loans throughout the crisis.
2012
Amarillo National Bank celebrates our 120-year anniversary.
The only thing that's been part of Amarillo longer than us is, well, Amarillo itself.
Launches a brand-new ANB.com & introduces the new mobile app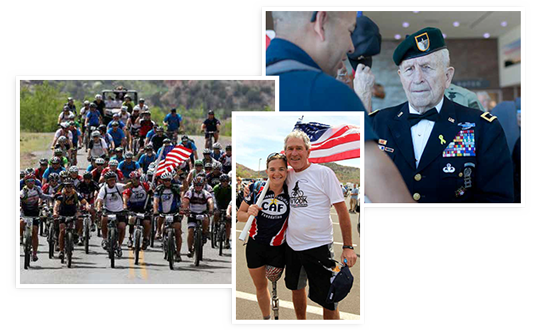 2012
Hosted W-100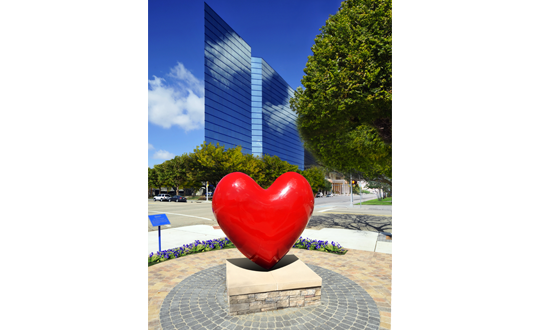 The Heart of Amarillo
In conjunction with this heart, Amarillo National Bank made cash donations to both of Amarillo's major hospitals' Neonatal Units. This recognition is for the irreplaceable service they perform for newborn babies from the Panhandle and the surrounding region in need of intensive care. We applaud them.
2013-2017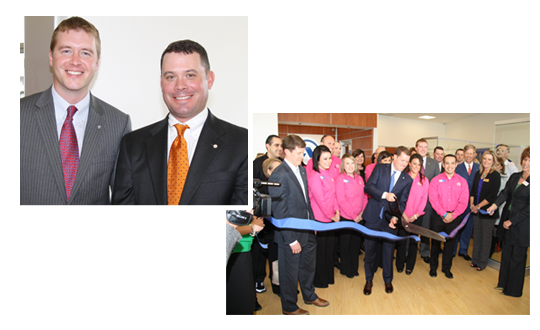 2013
Open American National, Lubbock.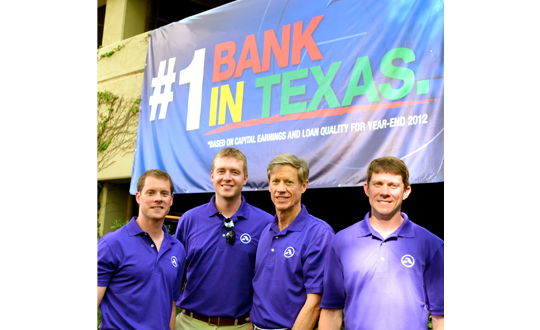 2013
Voted Best Bank in Texas.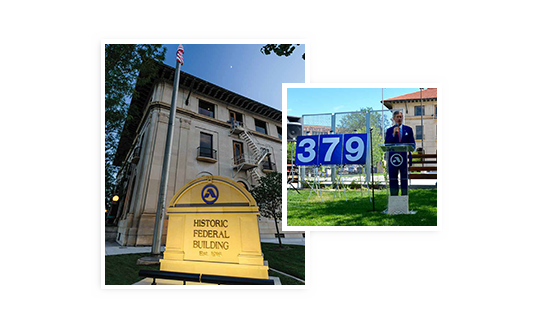 2013
Old Historic Federal Building:
2013 Purchased, 2015 Renovated.
And 379 Trees !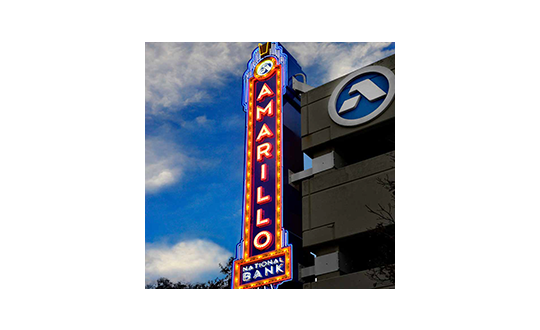 2013
Amarillo Light Up Sign.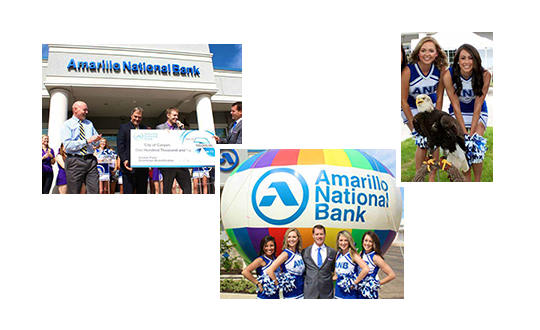 2014
Open Canyon Branch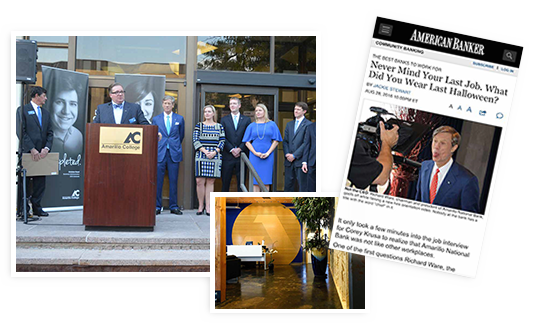 2015
1 Million Dollars to AC-Ware Commons
1 Million to WTAMU
2016
Best Bank to work for.
Summit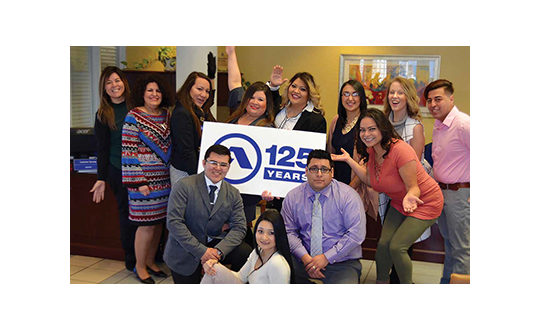 2017
Celebrate 125 Years!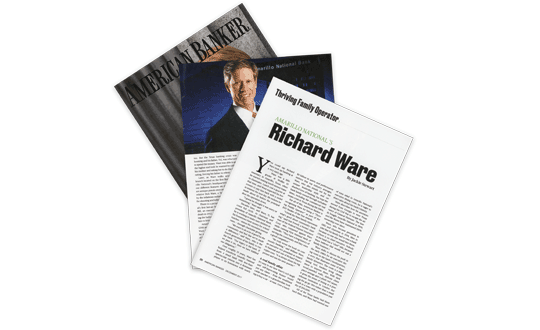 2017
Chairman Richard Ware named "Banker of the Year" by American Banker.
2018-Present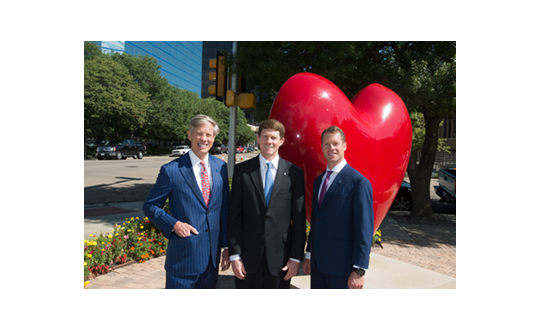 2018
ANB passes leadership to B.T. Ware's great-great-grandsons—the 5th generation of family ownership. Patrick Ware becomes Co-Chairman and his brother William Ware is named President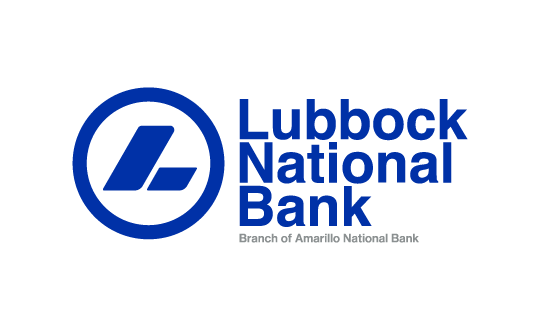 2019
For a bank, addition is part of the job. But our biggest addition occurred this year. ANB acquired Lubbock National Bank! Combining two local, historical institutions—including LNB's Commerce National Bank branches in Austin and Bryan/College Station—became a perfect fit for both banks. It cemented our deep commitment to West Texas and opened up opportunities to expand our culture of service in Lubbock and beyond.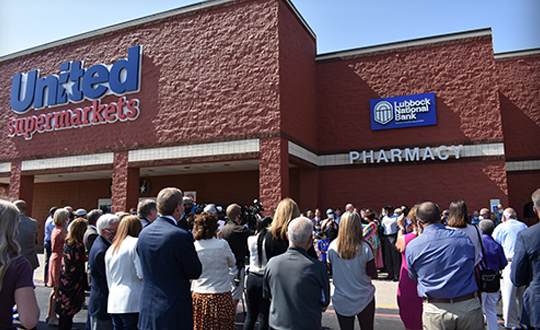 2020
Lubbock National Bank Parkway Branch opens inside of United Supermarkets!
2020
Extra Covid Relief
$1 Million given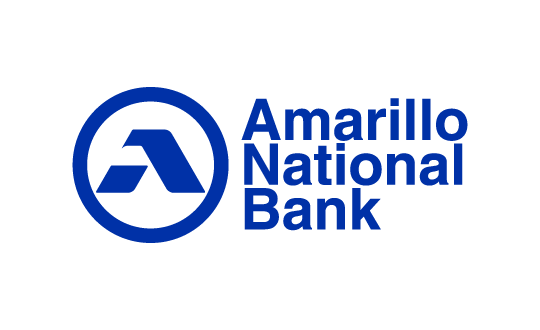 2020
Here We Are Dropping Names!
Commerce National Bank is renamed Amarillo National Bank
2020
SBA Paycheck Protection Program Saves Local Businesses
ANB started processing Paycheck Protection applications on Friday, April 3rd. The bank processed 5,274 applications for a total of $586,151,000.00 in loans. These loans have helped save over 45,000 jobs in the Amarillo area.
2021
Thanks A Million
Over 5 Million given to local communities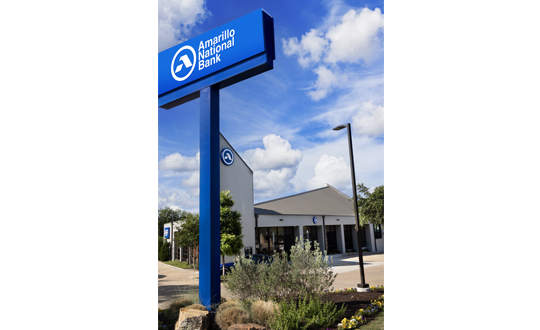 2021
Camp Bowie Branch Opens in Fort Worth
$50,000 given to local charities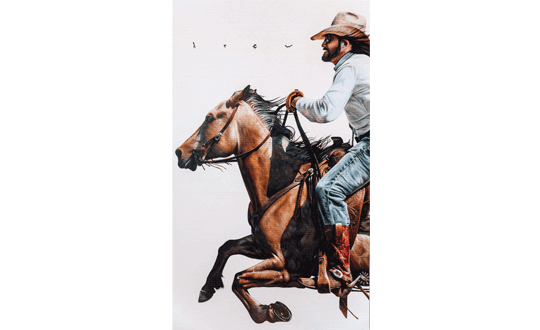 2021
Hoodoo Mural
Drew Merritt
The Chase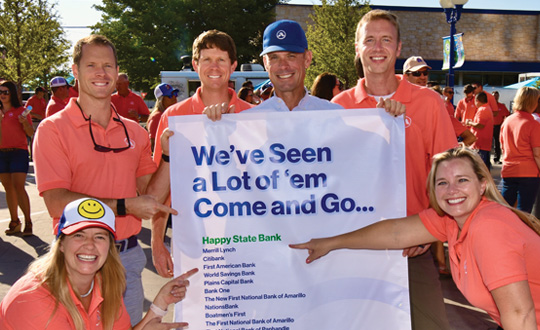 2021
Come and GO! – Happy Sells Out!
WE are STILL Here to Stay!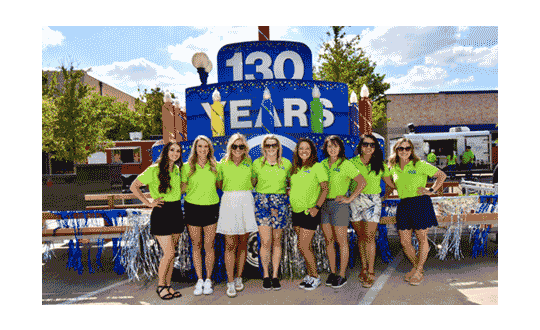 2022
Celebrate 130 Years!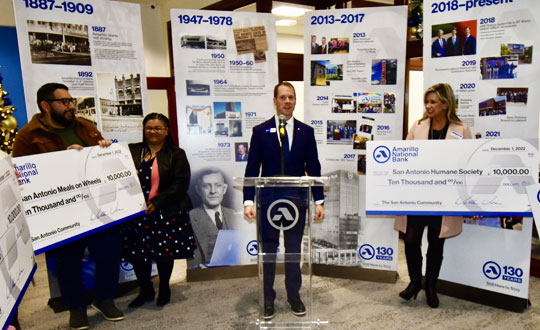 2022
Oak Park Branch Opens in San Antonio
A Historic City Deserves A Historic Bank!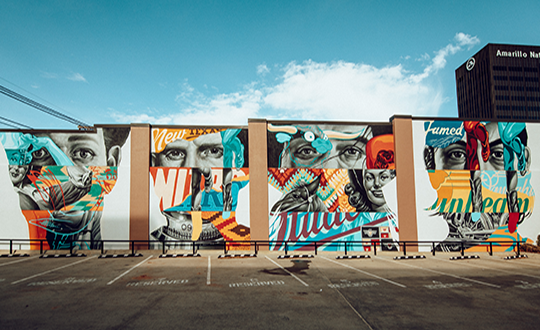 2022
Hoodoo Mural
Tristan Eaton
Portraits of the Artists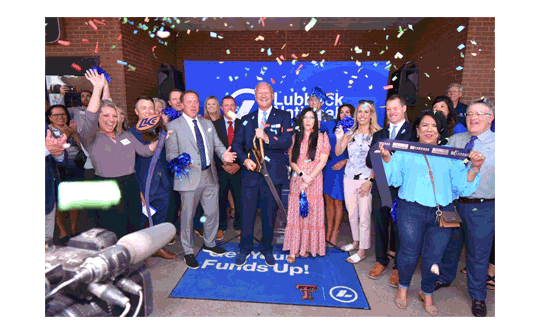 2023
Lubbock National Bank Boston Branch opens inside of United Supermarket!
Milk. Bread. Banking!