Just Tap to Pay
Variety of Options
Safe & Secure
Available through Apple Pay®, Samsung Pay®, Google Pay™
Make purchases quickly and securely with your mobile device
Pay in an easier way — no more counting change or carrying cards
Easily set up payment information
Add multiple cards to your device for extra convenience
Keep purchases private — card data is never directly transmitted to retailers
Easily protect your accounts if you lose your device
Now, whether you are paying in a store or within apps, you can pay with your supported mobile device.
How to Pay
To pay, just hold your mobile device near, or *tap the contactless reader. A subtle vibration and beep will let you know your payment was successfully sent.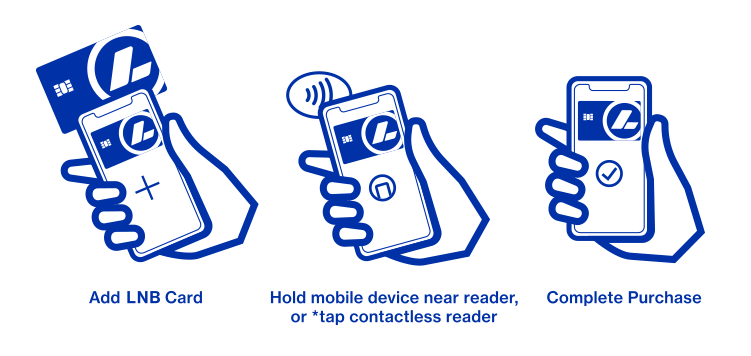 Where to Pay
You can pay anywhere Apple Pay, Samsung Pay, and Android Pay contactless payments are accepted. To see a full list of devices that are eligible for each of these mobile pay providers click links below.
Look for one of these symbols at checkout.